The 80 large wind turbines at EnBW Baltic 2 rise high above the waves of the Baltic Sea. The second EnBW wind farm was officially placed into operation on 21 September 2015. The turbines use the powerful and constantly blowing wind to generate electricity for an aggregate of 340,000 households.
EnBW Baltic 2 has significantly larger dimensions than our first wind farm in the Baltic Sea – EnBW Baltic 1. The planning and logistical challenges faced in constructing the wind farm were considerably greater. EnBW Baltic 2 has wind turbines that are almost a third larger than those at Baltic 1. On an area covering 27 square kilometres, it is four times larger than EnBW Baltic 1 and can generate six times as much electricity.
The depth of the sea at the wind farm varies between 23 and 44 metres. Depending on the sea depth, the wind power plants were either mounted on steel piles, so-called monopiles (up to around 35 metres), or steel framework structures, so-called jackets (from around 35 metres). An annual yield of around 1.2 billion kilowatt hours means that the EnBW Baltic 2 wind farm can supply an aggregate of around 340,000 households per year and thus save around 900,000 tonnes of CO₂ emissions.
As we did for Baltic 1, our first offshore wind farm, we have also brought an investment partner on board for Baltic 2, with almost half of the shares (49.9%) owned by BSOH. BSOH is a holding company held by the cooperative pension fund PGGM and Ärzteversorgung Westphalen-Lippe. The other 50.1% stake is in the hands of EnBW, along with all operation and maintenance tasks. Our investment models give us additional financial leeway for further growth projects.
EnBW Baltic 2: Wind power XXL
Webcam EnBW Baltic 2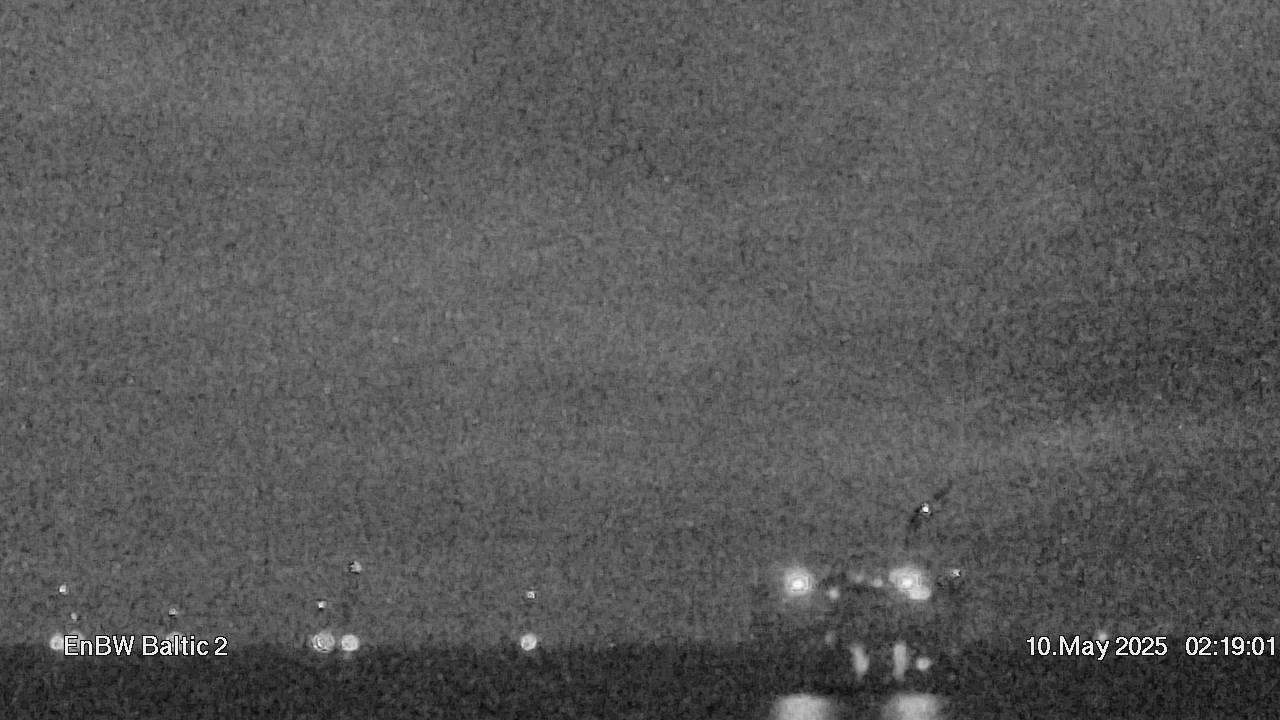 Webcam EnBW Baltic 2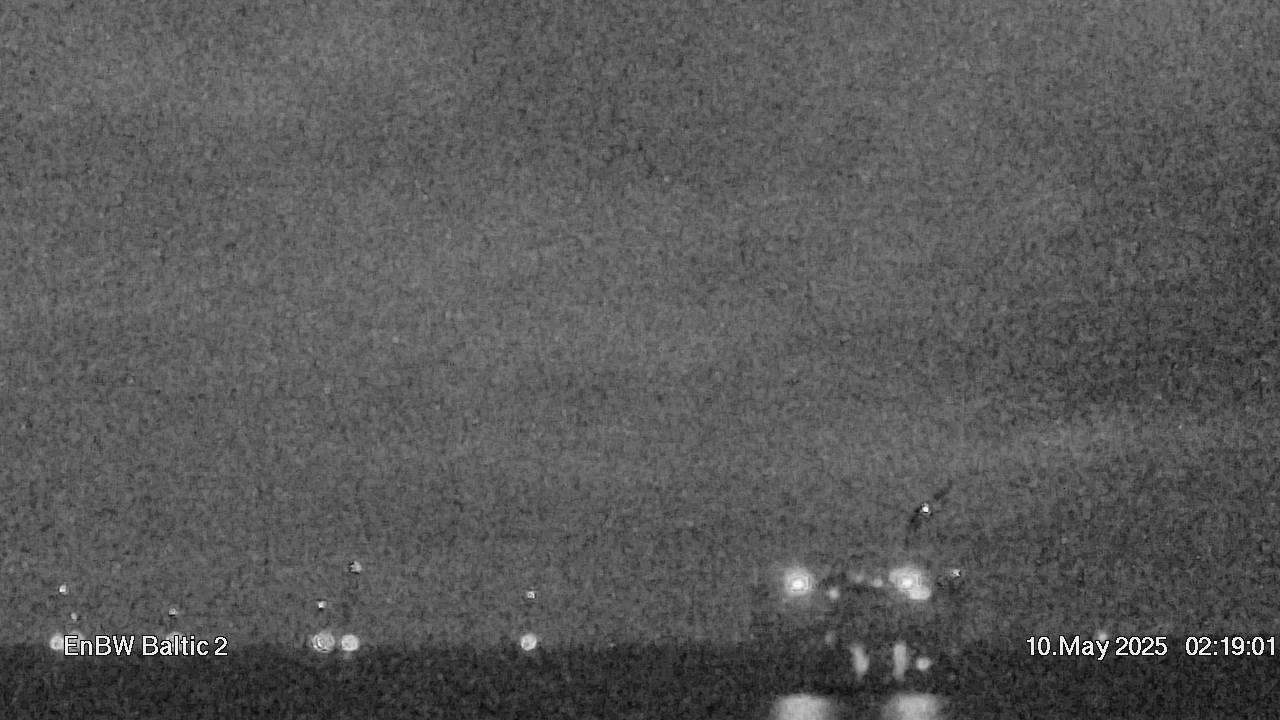 Facts
| | |
| --- | --- |
| Location: | Baltic Sea, 32 km north of the island of Rügen |
| Size: | approx. 27 km² |
| Wind turbines: | 80 Siemens SWT-3.6-120 |
| Foundations: | 39 monopiles (approx. 23–35 m) and 41 jackets (from approx. 35 m) |
| Water depth: | 23–44 m |
| Total output | 288 MW |
| Annual yield | 1.2 billion kWh |
| Average wind speed | approx. 9.7 m/s |
August 2013: The first foundations are laid
Following a three-year planning and manufacturing period, construction work on our new EnBW Baltic 2 offshore wind farm finally began in August 2013 with the laying of the first foundations.
Depending on the depth of the water, monopiles or three-legged jackets are used as foundations. In the first construction phase of EnBW Baltic 2, the foundation piles for the jackets are installed. Three piles are needed to anchor each jacket foundation to the seabed. One transport ship brings six jacket piles at a time to the construction site. There, the "Goliath" jack-up vessel picks up the piles with a crane. A pile driver then drives the piles up to 55 meters into the seabed. In a second operation, the jackets are later set on the piles and firmly joined using a special cement.
September 2014: The first wind turbines are built
The steel towers, nacelles and rotor blades for the wind turbines are manufactured at various locations in Denmark and prepared for installation at sea at Murkan Port in Sassnitz, where we are based. Since September, the VIDAR jack-up vessel has been gradually transporting the turbines from Sassnitz to the construction site and placing them on the foundations.